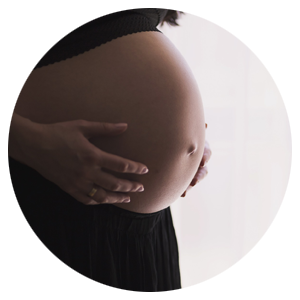 This may be the most important time of your life.  The unique time in life where the state of a woman's health is directly influencing another life.
We feel honored to have the opportunity to impact the most important system in the body for multiple beings simultaneously.
Dr. Mendez has worked on many pregnant patients.  He specializes in family practice which includes taking care of mom through pregnancy right up to birth, onto the next stage of newborn care.
Since the nervous system (N.S.) controls and coordinates all functions in the human body, it is imperative mom's N.S. is free and clear of nerve interference, which directly has influence on the life in the womb.
Chiropractic care has been shown to reduce labor times, as well as providing relief from the strains/stresses from the load on the skeleton and joints.
Dr. Mendez also has experience with the Webster technique, which deals with in-utero constraint.  Webster technique has been developed to detect and correct malpositioned infants in the uterus.
141 Lincoln St
Hackensack, NJ 07601