Why Choose Precision Family Health, PC?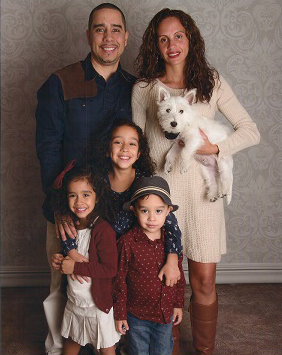 Precision Family Health, PC is a family practice solely operated and owned by Dr. Jerry M. Mendez and his wife Rachel Mendez. Dr. Jerry Mendez is a graduate of the Palmer College of Chiropractic in San Jose, California. Dr. Jerry Mendez specializes in the renown Gonstead chiropractic technique, a unique and specific scientific approach to health. Member of the Gonstead Clinical Studies Society. Dr. Jerry Mendez has earned the Gonstead Diplomate Certification as of 2009, one of 59 worldwide, is a certified CBP practitioner, and also provides infant ear piercing services.
Read More About Dr. Jerry Mendez
Our goal is to find the subluxation, fix it, and leave it alone. We address the causes, not just the symptoms, and it's important to keep in mind not all symptoms are painful. We do not want to see the same patients forever, we want to help families of all ages get better and have those patients send other sick patients to get well. We also specialize in pregnancy, pediatrics, geriatrics, extremities*, posture, and difficult cases.*TMJ, ribs, shoulders, hand/wrist, elbows, hips, knees, foot/ankle. X-Rays available on site
Thank you very much for your referrals!
FIND OUT MORE ABOUT
THE BENEFITS OF OUR SERVICES: